Bobi Conn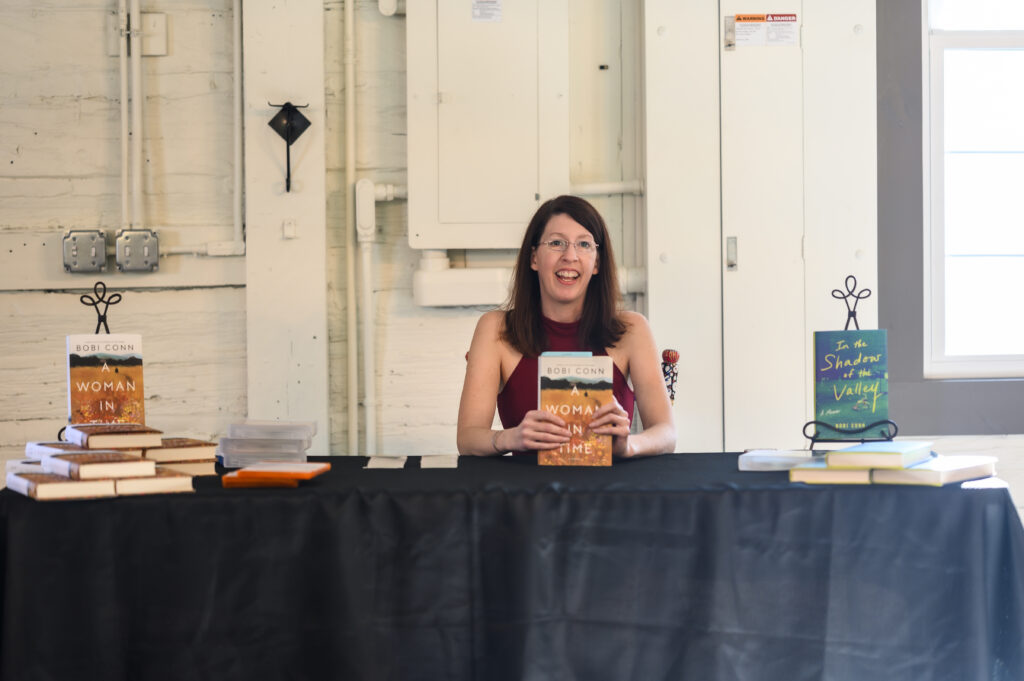 Synopsis of Bobi's Debut Novel:
A woman challenges the constraints of life in Prohibition-era Appalachia in this sweeping and richly rewarding novel about endurance, survival, and redemption.
The McKenzie women of Appalachia have passed down their folk healing wisdom through generations. Rosalee, the last living headstrong daughter in Granny McKenzie's line, learned everything she could about the secrets of the forest before a series of tragedies left her alone, and unprotected. The ties of Rosalee's childhood are long gone and now she bears a marriage with a volatile bootlegger while she struggles with the demands of motherhood and marriage.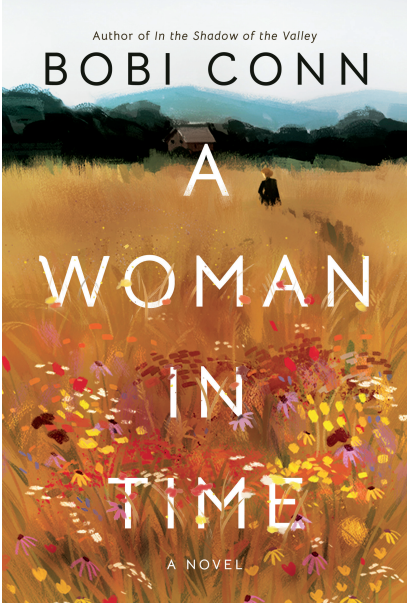 A Woman in Time Reviews
Praise from Silas House, author of Southernmost
"A Woman in Time is an epic debut novel, told in intimate moments that transport the reader to a place so vivid that we feel we are walking through the lush woods, gathering flowers with these memorable characters. Especially Rosalee, a character I came to love and will not soon forget. Bobi Conn delivers on the promise showcased in her moving memoir and has become a wonderful novelist, as well. This is a book that is sure to find an admiring audience, and one that reveals the complexities of rural life and the extraordinary nature of ordinary people."
Praise from Robert Gipe, author of Pop: An Illustrated Novel
"The grace and lyricism of Conn's prose stuns and sustains the reader through this lush tale of women's strength, creativity, and will to love in Depression-era Eastern Kentucky. Conn's poise and confidence as a storyteller holds the reader in loving embrace through many a well-wrought and gut-wrenching episode, and brings us out the other side more awake to the preciousness of life and what it means to be accountable to one another across a span of generations. Bobi Conn's A Woman In Time is an inspiration."
Prase from Stephanie Storey, bestselling author of Oil and Marble: A Novel of Leonardo and Michelangelo
"A Woman in Time by Bobi Conn is a rich novel that transports readers into the mountains of Prohibition-era Appalachia and into the lives of an incredible family of female healers. An unflinching look at the struggles and suffering that came with being a woman in early twentieth-century Kentucky, A Woman in Time is a truly unique journey into a time and place that are too often overlooked in American history. Bobi Conn proves herself to be a powerful voice for Appalachia."
"An Appalachian memoir from a woman who escaped a cycle of violence, substance abuse, and self-loathing in order to find her voice…the author is to be commended for her courage and determination to change her life circumstances…an inspiration for those attempting to come to terms with abuse."
-Kirkus Reviews
"This memoir, although at times achingly sad, provides an uplifting tale of a woman who decided that she would prevail over the hand that life dealt her…An engaging read that will connect with fans of Tara Westover's Educated and those interested in the ability of the human spirit to overcome adversity."
-Library Journal
---
---
About the Author
Bobi Conn was born in Morehead, Kentucky, and raised in a nearby holler, where she developed a deep connection with the land and her Appalachian roots. She obtained her bachelor's degree at Berea College, the first school in the American South to integrate racially and to teach men and women in the same classrooms. After struggling as a single mother, she worked multiple part-time jobs at once to support her son and to attend graduate school, where she earned a master's degree in English with an emphasis in creative writing. In addition to writing, Bobi loves playing pool, cooking, being in the woods, attempting to grow a garden, and spending time with her incredible children.
► See what others are saying about Bobi's debut memoir, In the Shadow of the Valley.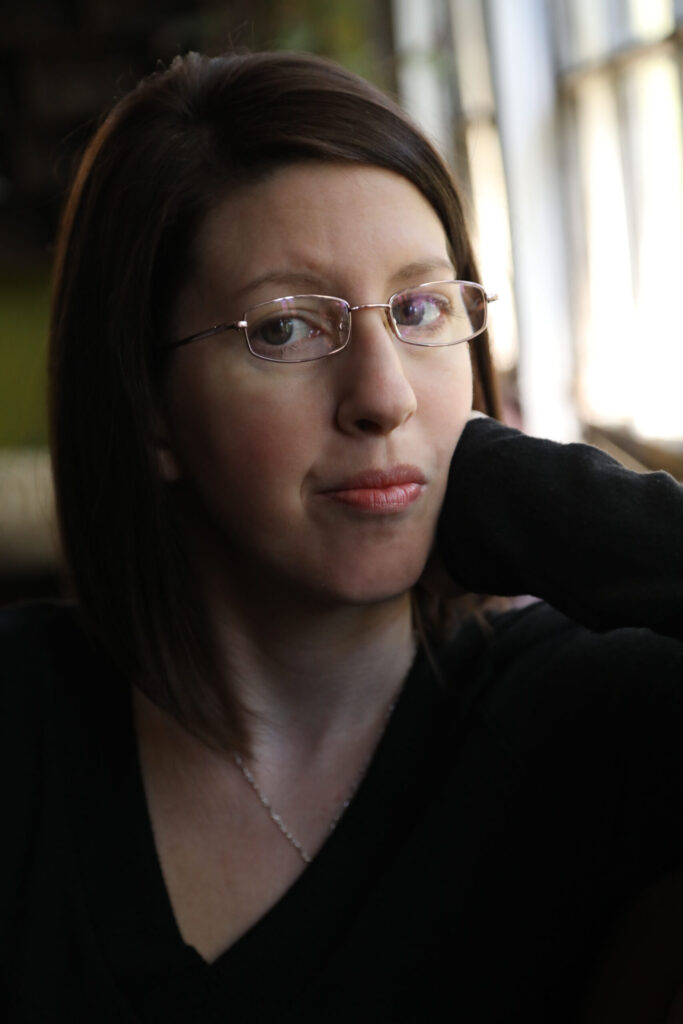 In the Shadow of the Valley Reviews
"In sobering detail and with open palms, Bobi Conn mines the depths of her desperation to earn love from a sadistically cruel father and an abused mother, from the boys and men who darken her path, from friends who betray her, and from a God who seems to have turned away from her. Conn's honesty is heroic and heartbreaking as she shares her story of enduring the stigma of poverty and abuse, claiming her self-worth, and discovering the limits of forgiveness. A necessary and timely read."
—Susan Bernhard, author of Winter Loon
"This important and necessary debut memoir explores the rich beauty and disturbing tragedy of Appalachia, how the people, like the land, have been exploited by corporate greed. Bobi Conn is a masterful storyteller weaving a tale of extreme poverty; an abusive, drug-addicted father; and a devoted grandmother's love into the wider tapestry of an entire at-risk population's lives. In the Shadow of the Valley is like the hollers that pockmark the land; the beautiful and haunting words will echo in your heart and mind long after the final page."
—William Dameron, author of The Lie: A Memoir of Two Marriages, Catfishing & Coming Out
"From the first sentence, I smiled in recognition of a natural storyteller, one 'born and bound to this land,' who is a keen observer and a loving inhabitant of the land of which she writes. This book is a wonder—a dark, tragic Appalachian ballad come to full, lush life."
—Elizabeth Chiles Shelburne, author of Holding On To Nothing
Book Playlist
A playful and emotional playlist to accompany my memoir – from Waylon Jennings's lo-fi version of "White Lightnin'" to the Grateful Dead and Tom Waits, the music that moves me covers a lot of ground. You can read my description of how each song relates to my story at the Largehearted Boy's Book Notes feature.
---